Hi Team!
First of all, welcome to all of the new members who expressed interest in programming, coding, or "anything" at today's meeting. I'm sorry that I wasn't there to meet you, but I'll get to know you soon enough.
If you haven't visited the team website yet, you should get into the habit of checking it out at
here
. The
Buzz page
is automatically updated with stuff from the team's various social media feeds. Very soon, we will be updating the main site with more recent content and adding a programming blog. This will be a persistent place for much of the information that I send out over e-mails, and a place to have discussions over different coding topics. The site also has
a calendar under the Team Resources area
that should be the most up-to-date scheduling for meetings. Our items will be deep red in color, but you should also check out other events (especially the pink ones).

For those of you new since last week, we use two different languages or environments for programming our robots. We use LabVIEW, a graphical-based language for main robot control and the off-field dashboard. We use Python with OpenCV to do our vision programming. I now have the VirtualBox VM ready for Python programming with OpenCV, which mimics the system used on our vision processing computer. This can be installed on your own computer, so that you can get up to speed as fast as possible.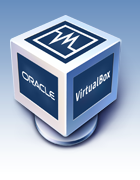 To spread the love, we will have a VirtualBox install party at the Evansic house tomorrow (Thursday) night. It is the next red block on the team calendar. Bring your laptop (Mac, Windows, or Linux), and you too can get your own tools to play with and learn Python and OpenCV!
If you can't make it (I know, short notice), the VM and other related information will be available when the website is updated.
— Len